My reading has leveled off in the past couple of weeks since I got back from vacation. I have only read two books (one of which was only 100 pages) since I got home. Regardless, I thought it might be time for another progress report of my reading data tracking.
You can tell when I was on vacation because of the massive jump over the course of a week. Here is a quick summary; or, the "box score," if you will:
Books Read:
14
Pages Read:
5110
Average Pages/Day:
76.27
Average Days/Book:
4.29
Books Reviewed:
11/14
Average Review Ratings:
4.09 stars
I've got several reviews to write before I fall too far behind; and, I've got an book debt (books that need to be read for either publishers or reviewing programs) that is fairly sizable...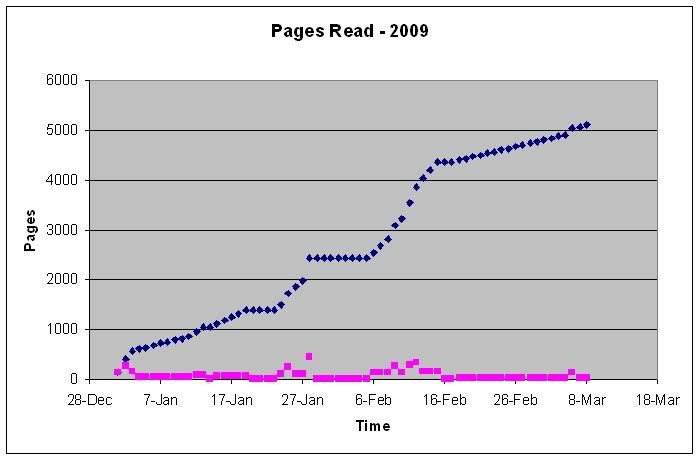 Good reading,
Plants and Books